Summary of TV Show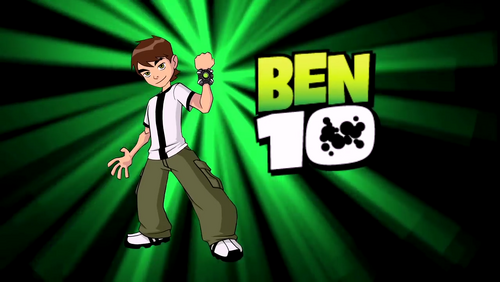 Ben 10
is an American animated series created by "Man of Action" (a group consisting of Duncan Rouleau, Joe Casey, Joe Kelly, and Steven T. Seagle), and produced by Cartoon Network Studios. The series is about a boy who gets a watch-like alien device called the
Omnitrix
(The
prefix
omni means all), which attached to his wrist that allows him to turn into alien creatures.
It is the first series in the Ben 10 franchise. The pilot episode aired on December 27, 2005, as part of a sneak peek of Cartoon Network's Saturday morning lineup. The second episode was shown as a special on Cartoon Network's Fridays on January 13, 2006. The final regular episode aired on April 15, 2008. The theme song for the show was written by Andy Sturmer and sung by Moxy. In April 2008, Ben 10 was succeeded by Ben 10: Alien Force, which itself was succeeded in April 2010 by Ben 10: Ultimate Alien, and then again had itself succeeded by "Ben 10: Omniverse"
For more information about Ben 10, visit here (click on any link) or here.
TV Shows
Appearances in Show
          ffsafsadfdfdsfdf
Community content is available under
CC-BY-SA
unless otherwise noted.