Summary of TV Show
Dexter's Laboratory (commonly abbreviated as Dexter's Lab) is an American animated television series created by Genndy Tartakovsky for Cartoon Network. The series is comic science fiction about a boy-genius named Dexter who has a secret laboratory filled with an endless collection of his inventions. He constantly battles his annoying sister Dee Dee, who always gains access to his lab despite his efforts to keep her out, as well as his archrival and neighbor, Mandark. The series was produced by Cartoon Network Studios, then a division of Hanna-Barbera Cartoons.
Tartakovsky first pitched the series for Hanna-Barbera's shorts showcase World Premiere Toons, basing it on student films he produced at CalArts. Three shorts were created and broadcast on Cartoon Network in 1995 and 1996 until viewer approval ratings convinced the network to order a 13-episode first season, which premiered on April 27, 1996. By 1999, 52 episodes and a television movie were produced, and in 2001 the network revived the series under a different production team. After 26 more episodes, the series ended on November 20, 2003.
Dexter's Laboratory became Cartoon Network's most popular and successful original animated series, and led to a change in direction for the station. The show achieved high ratings and had a positive reception. During its run, the series was nominated for four Emmy Awards and garnered several other accolades. The series is also notable for helping launch the careers of several cartoonists, such as Craig McCracken, Seth MacFarlane, Butch Hartman, Bob Boyle, Scott Fellows, and Rob Renzetti.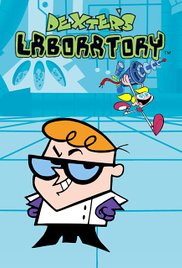 For more information about Dexter's Laboratory, visit here.
Appearances in MAD
Community content is available under
CC-BY-SA
unless otherwise noted.