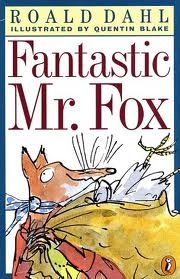 Summary of Book/Movie
Fantastic Mr. Fox is a children's novel written by British author Roald Dahl. It was published in 1970 by George Allen & Unwin in the UK and Alfred A. Knopf in the U.S., with illustrations by Donald Chaffin. The book was later published with new illustrations by Jill Bennett, Tony Ross and Quentin Blake. The story is about Mr. Fox and how he outwits his farmer neighbors to steal their food from right under their noses.
The book has been adapted into a film by director Wes Anderson. It was made using stop-motion animation and features the voices of George Clooney as Mr. Fox, Meryl Streep as Mrs. Fox, Bill Murray as Badger, Hugo Guinness as Bunce, and Michael Gambon as Bean. The movie's plot focuses more on Mr. Fox's relationship to Mrs. Fox and his son, which is pitted against Mr. Fox's desire to steal chickens as a means of feeling like his natural self. The movie adds scenes before Mr. Fox attacks the three farmers and after their bulldozing of the hill, as well as a slightly altered ending and more background on Mr. Fox's past life as a thief.
For more information about Fantastic Mr. Fox, visit here, here, or here.
Appearances in Show
Community content is available under
CC-BY-SA
unless otherwise noted.