Summary of Show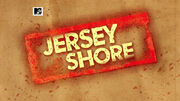 Jersey Shore is an American reality television series that premiered on MTV on December 9, 2009 in the United States. The series follows the lives of eight housemates spending their summer at the Jersey Shore. Season 2 followed the cast escaping the cold northeast winter to Miami Beach, with Season 3 returning to the Jersey Shore. MTV has announced that a fourth season, filmed in Italy, will premiere on August 4, 2011. As of June 4, 2011, MTV has given a green light to a fifth season.
The show debuted amid large amounts of controversy regarding the use of the words "Guido/Guidette," portrayals of Italian-American stereotypes, and scrutiny from locals because the cast members were not residents of the area.
Dubbed a cultural phenomenon, the series has garnered record ratings for MTV, making it the network's most viewed series telecast ever. The series' cast has also been credited with introducing unique lexicon and phrases into American popular culture.
The University of Chicago and the University of Oklahoma are among the educational institutions that have had classes or conferences about the show. In 2010, the cast of Jersey Shore was named on Barbara Walters' 10 Most Fascinating People list. The series has since exported to dozens of countries worldwide.
For more information about Jersey Shore, visit here or here.
Appearances in Show
Community content is available under
CC-BY-SA
unless otherwise noted.