Summary of TV Show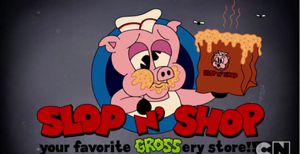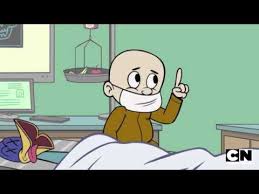 Looney Tunes
is a
Warner Bros.
animated cartoon series. It preceded the
Merrie Melodies
series and is WB's first animated theatrical series. The regular Warner Bros. animation cast also became known as the "Looney Tunes" (often misspelled, intentionally or not, as "Looney Toons"). The name
Looney Tunes
is a variation on
Silly Symphonies
, the name of Walt Disney's concurrent series of music-based cartoon shorts.
Looney Tunes
originally showcased Warner-owned musical compositions through the adventures of cartoon characters such as Bosko and Buddy. Later,
Looney Tunes
shorts featured popular characters such as
Bugs Bunny
,
Daffy Duck
,
Porky Pig
,
Elmer Fudd
,
Sylvester
,
Tweety
,
Marvin the Martian
,
Taz
,
Wile E. Coyote and Road Runner
,
Foghorn Leghorn
,
Yosemite Sam
,
Pepé Le Pew
,
Speedy Gonzales
and many others. Originally produced by Harman-Ising Pictures,
Looney Tunes
were produced by Leon Schlesinger Productions from 1933 to 1944. Schlesinger sold his studio to Warner Bros. in 1944, and the newly renamed Warner Bros. Cartoons continued production until 1963.
Looney Tunes were outsourced to DePatie-Freleng Enterprises from 1964 to 1967, and Warner Bros. Cartoons re-assumed production for the series' final two years. From 1942 until 1969, Looney Tunes was the most popular short cartoon series in theaters, exceeding Disney and other popular competitors. Starting in 1960, the cartoons were repackaged into several different TV programs that remained popular for several decades before being purchased by Turner Broadcasting Systems. Cartoon Network reran the cartoons for 12 years, from their start in 1992 until 2004, when the cartoons were removed from the schedule. In November 2009, Cartoon Network brought back reruns of Looney Tunes cartoons. After only one month, the network stopped airing the cartoons on New Year's Day 2010 (January 1, 2010). In March 2011, the cartoons returned once again to Cartoon Network, as a run-up for the new series The Looney Tunes Show.
Two films about the Looney Tunes were made, which were Space Jam with celebrity appearence by Michael Jordan to help them from the evil Monstars and the spy-parody film by Joe Dante, Looney Tunes: Back in Action with "Shake Your Coconuts" by Junior Senior in the end credits of the movie, and starring Brendan Fraser as Damian Drake's son, DJ, with Jenna Elfman as Kate Houghton, and Steve Martin as the ACME Chairman.
For more information about
Looney Tunes
, visit
here
or
here
.
Appearances in MAD
Trivia