This ad is from the episode Fantastic Megan Fox / MAD vs. Wild.
Transcript
Do you hate going all the way to the store for your magic trick?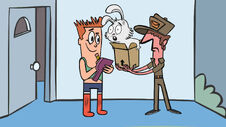 Now you don't have to.
With Nettricks, we'll bring the magic to you.
Just select the trick you want and within 3 to 5 buisness days, Hocus-Pockage is there.
No hidden fees, no late charges, nothing up our sleeves.
Just a wave of the wand, a sleight of hand, and zim-zallah-zip code, you'll be unveil your trick.
[gasping]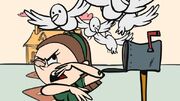 Nettricks. You'll be doing magic faster than you can say Abra-Ka-Mailbox.
All animals are alive when leaving the factory. Safety animal is not guarantee. Rabbits may have a runny stool. If pigeons peck at your face for more than 4 hours, close your mailbox. Instruction manual not included. Ask an expert magician if Nettricks is not right for you.
Videos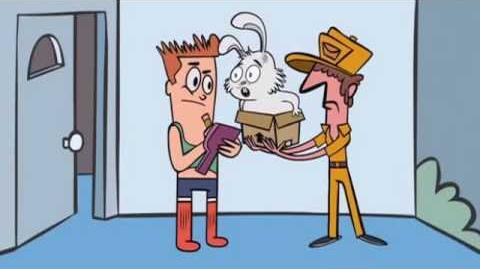 References
Netflix