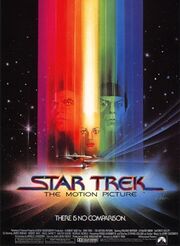 Summary of Movie
Star Trek is a science fiction film directed by J. J. Abrams, written by Roberto Orci and Alex Kurtzman, distributed by Paramount Pictures for movies and CBS for TV shows. The original Star Trek followed the interstellar adventures of Captain James T. Kirk and the crew of an exploration vessel of a 23rd century galactic "United Federation of Planets" – the Starship Enterprise. This series debuted in 1966 and ran for three seasons on NBC, after the network rejected an initial pilot film "The Cage" with a mostly different cast, though this pilot is now routinely packaged with the original series. Following the release of other series in the franchise, the Kirk-led series was retroactively referred to as "Star Trek: The Original Series". These adventures were continued by the short-lived Star Trek: The Animated Series and six feature films. Four more television series were eventually produced, based in the same universe but following other characters: Star Trek: The Next Generation, following the crew of a new Starship Enterprise set a century after the original series; Star Trek: Deep Space Nine and Star Trek: Voyager, set contemporaneously with The Next Generation; and Star Trek: Enterprise, set before the original series, in the early days of human interstellar travel. Four additional feature films were produced, following the crew of The Next Generation, and, most recently, a 2009 movie reboot of the franchise featuring a young crew of the original Enterprise set in an alternate timeline.
For more informatinon about the movie, visit here (Click on a link) or here.
Movies
Appearances in Show
Community content is available under
CC-BY-SA
unless otherwise noted.